2023 is a special year for wāhine women and kōtiro girls in Aotearoa New Zealand as we mark the 130th anniversary of the enduring legacy of women's suffrage.
When the Electoral Act was signed into law on 19 September 1893, Aotearoa New Zealand became the first self-governing country to enshrine in law the right of women to vote in parliamentary elections. 
Each year on 19 September in New Zealand, we mark Suffrage Day to celebrate and commemorate this milestone, its important legacy, and acknowledge the contributions of the suffragists who fought for this right and the betterment of our society.
2023 marks 130 years since the passing of the Electoral Act, and we welcome everyone to join us in commemorating this milestone at home, school, work, and in your community.
This webpage will be updated regularly ahead of Suffrage Day 2023, so stay tuned for further announcement and updates on Suffrage 130 commemorations.
A symbol for Suffrage 130
Suffragists gave white camellias to their supporters to wear in Parliament during the passing of the Electoral Act 1893. Since then, the flower has become the symbol of New Zealand women's suffrage movement. 
Artist Vanessa Smith has developed a beautiful symbol that represents the importance and significance of this milestone. There are 130 petals in this camellia — one for each year — representing a moment of gratitude for the suffragists and wāhine across Aotearoa who fought tirelessly for this right. It's a tribute to all women who have contributed to Aotearoa's progress for women's rights, past and present. Each element is hand-drawn, representing the raw, emotionally charged spirit of the movement that still resonates 130 years later.
This symbol isn't about perfection; it's about humanity, relatability, and progress. Just like the journey towards equality, it's uniquely imperfect, yet incredibly powerful.
Read more about the concept of this design on Vanessa's website.

Note: Please help us maintain the mana and integrity of this design—our camellia is only to be used on Manatū Wāhine official content. You are welcome to share our content on social media to celebrate suffrage 130—we love to see how you are commemorating!
Events
Suffrage 130 is being commemorated across the motu! Thank you to all of the organisations and individuals who participated in events to commemorate this milestone. 
Events included:
Art exhibitions and installations in Auckland and Christchurch
Museum tours in Whanganui and Wellington
Kōrero and kai in Auckland, Lower Hutt, and Timaru
We kicked off our Suffrage 130 commemorations on 6 June with an inspiring panel discussion with the National Library of New Zealand: Leadership and Legacy: Celebrating Women Leaders in Aotearoa. 
Click on the video to watch the full session.
On Suffrage Day, 19 September 2023, we held another event with the National Library of New Zealand: Across the generations: an evening to commemorate 130 years of women's suffrage in Aotearoa New Zealand.
This event featured some of Aotearoa New Zealand's leading wāhine historians, storytellers, and changemakers like Dame Gaylene Preston, Nina Nawalowalo, Professor Barbara Brookes, Julia Whaipooti, Alyce Lysaght, Hope Cotton, Helene Leaf, and Kate Hursthouse and Karen Brook. 
We will share a recording of this event on this webpage shortly.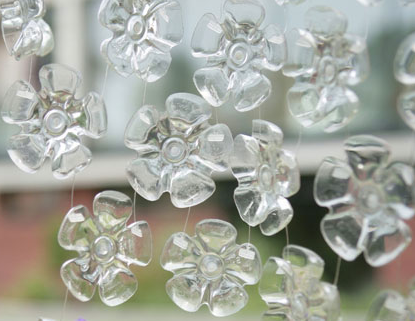 Above: Liberty - Herekoretanga by artist Wendy Hannah (European, Ngāti Awa, Te Arawa) - an awe-inspiring, large-scale artwork of a chandelier composed of 31,872 camellia flowers made from recycled bottles. This installation is on display at Botany Town Centre from 19 September 2023.
The production and installation of Liberty - Herekoretanga has been generously supported by Botany Town Centre, Arts Out East, Te Tuhi Art, and the Howick Local Board.

Above: poster for the Sure to Rise: Ōtautahi women since 1983 exhibition on display at Te Whare Waiutuutu Kate Sheppard House until December 2023. Fibre artist Vivienne Mountfort created a large 2 metre square felted wool artwork, depicting the Edmonds factory and gardens to mark 130 years of suffrage in Aotearoa New Zealand. They are displayed alongside a selection of related archival material thanks to the University of Canterbury's Macmillan Brown Library. 
The exhibition is a collaboration between Te Whare Waiutuutu Kate Sheppard House for Heritage New Zealand Pouhere Taonga and Te Puna Rakahau o Macmillan Brown | Macmillan Brown Library, University of Canterbury. Curated by Lydia Baxendell.
Exhibition credit: Vivienne Mountfort, Sure to Rise, 1993, UC-DEP-1166, University of Canterbury Art Collection.