Manatū Wāhine Ministry for Women is committed to achieving our vision that Aotearoa New Zealand is a great place for wāhine women and kōtiro girls.
The leadership team at Manatū Wāhine have in-depth private and public sector experience, specialist knowledge, and strong links with a wide range of external stakeholders. This allows us to develop the best policy advice to lead to better results for New Zealanders.
Kellie Coombes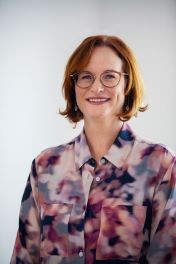 Te Tumu Whakarae m

ō

te Wahine
Secretary for Women and Chief Executive
In 2021 Kellie was appointed Acting Secretary for Women and Chief Executive, Manatū Wāhine Ministry for Women.
Her position was made permanent on 25 October 2022 for a five-year term. 
After graduating, Kellie started her public service career as a policy analyst at the Ministry of Education and has held numerous leadership positions across the public sector. 
Kellie spent a decade at the Ministry of Social Development where her roles included Acting Director Policy, Governance and Operations (Social Policy and Knowledge) and Acting General Manager, Care and Protection Support (Child Youth and Family). 
Kellie's most recent roles have been with the State Services Commission, now called Te Kawa Mataaho Public Service Commission. This includes Private Secretary for the Office of the Minister of State Services in 2015-2016, then Director - Office of the Head of State Services, and finally Deputy Commissioner (System and Agency Performance) between 2018 to 2021. 
Click here for details of the CE's expenses.
Deborah Malcolm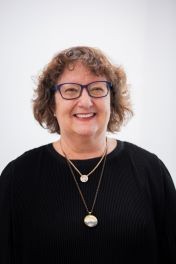 Kaihautū Te Puna Kaupapahere
Deputy Secretary Policy
Deb leads the Ministry's policy function.
This includes overseeing the delivery of policy advice on topics of importance to women and girls in Aotearoa New Zealand, research outputs and data insights, and the implementation of Te Mahere Whai Mahi Wāhine Women's Employment Action Plan. 
Deb has a strong background in policy in the public sector, which has included roles the Families Commission and Ministry of Social Development.
Deb holds a Master of Arts from the University of Essex and a Bachelor of Arts from Victoria University of Wellington.
Maxine Khrona Shortland MNZM
Ngāti Hine, Ngāpuhi, Ngātiwai, Ngāti Porou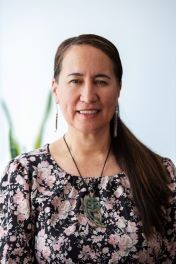 Hautū Māori
Director, Capability and Engagement
Maxine leads the strategic and operational work to develop and strengthen the Ministry's cultural capability.
This involves engaging, supporting, and influencing projects so Te Ao Māori is reflected throughout all existing and future work. 
Maxine has a long history of holding leadership and governance positions in organisations across many sectors, including sports, business, conservation, philanthropy, and public and Māori health. 
Maxine has both a Masters in Management (Research) and Postgraduate Diploma in Business (Māori Development) from The University of Auckland. She is also a graduate of the EY Darden Master Programme: Diversity and Leadership with the University of Virginia Darden School of Business.
Anna Chalmers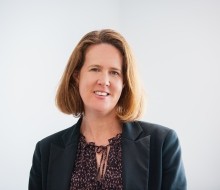 Kaihautū Deputy Secretary - Engagement and Services
Anna leads the communications and engagement function, providing strategic communications advice, stakeholder support, and events planning to the Ministry. 
Anna has a background in local and central government communications as Communications Director at Hutt Valley and Capital & Coast DHB and Experience Wellington, and in journalism.
Anna brings extensive experience in stakeholder relationships, issues and media management, visual identity and channel development to her role at Manatū Wāhine.
Nadine Millin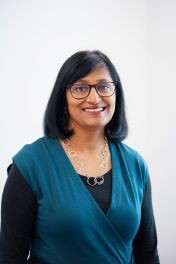 Āpiha Mātāmua ā-Tāngata
Chief People Officer
Nadine leads the design and delivery of the Ministry's people strategy and management, including employee relations, talent management and people capability. 
Nadine has more than 15 years' human resources experience in both the UK and New Zealand.
Prior to joining the Ministry in 2020, Nadine held human resources contracts within the public sector, as well as senior human resources leadership roles in the private sector in both NZ and the UK, including at Air New Zealand and Cognition Education Consulting.
Nadine holds a Master of Philosophy (Hons) in Management Studies & Employment Relations and a Bachelor of Arts from the University of Auckland.